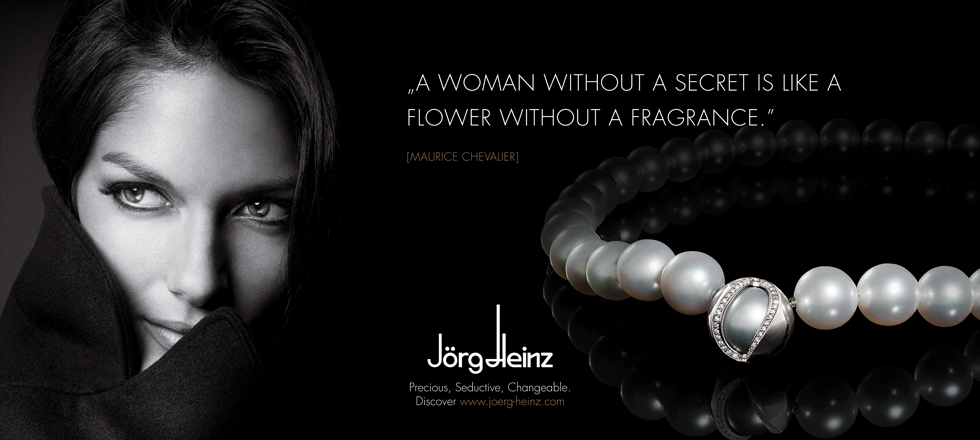 Individual adornment on highest level, this aspiration is characterized by Jörg Heinz like no other jewellery brand. Founded in 1968 in Pforzheim as a studio for pearl jewellery, Jörg Heinz is now one of the most modern and innovative manufacturers in Europe.
Caused by the revolutionary invention of the modern interchangeable jewellery clasp by the founder Jörg Heinz in 1974, a necklace can easily be transformed. The jewellery wearer may alter her look steadily, adapting her personal style for any kind of fashion or any occasion. The first variable jewellery system was born and made the family-owned company Jörg Heinz famous worldwide.
Today, in second generation, run by the brothers Martin and Lars Heinz, the manufactory surprises with always new and refined artists of transformation and precious keepers of a secret in form of changeable pieces of jewellery.
These are produced with great passion for perfection and design exclusively "made in Germany". The variability of Jörg Heinz jewellery allows the wearer to benefit from a maximum of individual design flexibility and displays her in ever new facets. True to the motto: "always different, but always me."