We have the latest technology capabilities and the expert craftsmanship to design, build and deliver custom made jewelry to our customers who want to bring their own ideas to life. Whether you know exactly what you want your perfect piece to look like, or if you are looking for expert guidance from start to finish, we offer the step by step assistance you need!
Do you have old, broken, or mismatched jewelry that you're not sure what do do with? We can help you design it into something you will actually wear and enjoy!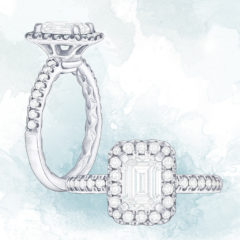 Step 1 – Counter Sketching/Design Consultation
Look at in-stock items for inspiration
Work off photos, Pinterest favorites and thoughts
"Counter Sketch" right in front of you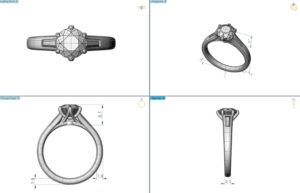 Step 2 – CAD Design & Renders
3D modeling of your design
View multi-view renders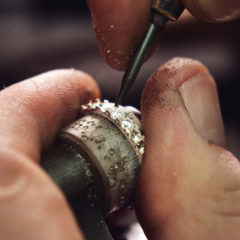 Step 3 – Casting, Stone Setting, Polishing
Your design is printed in wax resin and sent to casting!
Our jeweler brings your piece to life with all of the most important finish touches!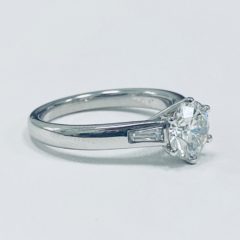 Step 4 – Finished Product!
Take home your beautiful new piece of jewelry and enjoy it for generations to come!